Welcome to Toyota of Naperville Service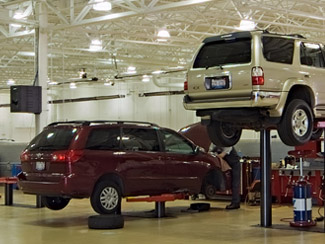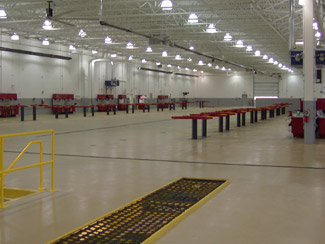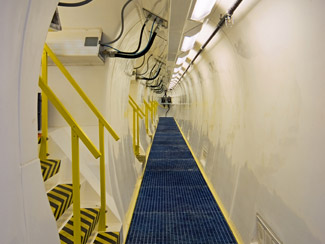 Service Department Hours
Monday - Friday
7:00 AM - 9:00 PM
Saturday
7:00 AM - 5:00 PM
Whether you need routine maintenance, a quick oil change or more serious repair, we can get you back on the road fast.

The Toyota of Naperville Service service team uses the latest state-of-the-art diagnostic equipment to ensure your vehicle performs its absolute best. There's no job too big or too small for our skilled service technicians.

Even if you bought your vehicle somewhere else, you can count on the Toyota of Naperville Service service department to get the job done right, done fast and at a fair price.
Our Services Include:
Lube, Oil & Filter Change
Front End Alignment
Tire Rotation
Replace / Adjust Brakes
Service Package
Muffler / Exhaust Repair
Coolant Flush
Vehicle Checkup / Inspection
Transmission Flush
Electrical Service
Tire Balance
Maintenance (Wipers, Headlights, Etc)
Filter Replacement
and more!
Why service your vehicle with Toyota of Naperville Service?
Toyota of Naperville Service is the place to go for vehicle service. We strive to provide superior customer service with quality work at a fair price. Your satisfaction is our #1 priority.

Our technicians and service consultants are experienced in servicing your vehicle, as well as many other makes and models. We have the most current diagnostic and the finest in modern systems available. Our specialized diagnostic equipment can perform hundreds of tests in seconds, providing the information necessary to get your vehicle fixed right the first time and back on the road quickly.
Quality Licensed Parts
Toyota of Naperville Service has it all – aftermarket accessories, replacement parts and more. Our experienced parts professionals can help you find the right part for your vehicle, and our certified service technicians are available to install your new parts at your convenience. Plus, we make it easy to order parts online, saving you time and hassle.